Kamala Harris vs. Mike Pence: The clear winner was THE FLY.
Last week America had the non-pleasure of watching the most terrible debate in modern history. To be totally transparent, I didn't watch it LIVE. I allowed the memes afterward to tell the story of what happened. I usually prefer to experience events firsthand, but in this case, I didn't care. My mental health comes first.
This week America got to experience a different kind of torture. A kinder, gentler form of it. The Vice Presidential debate. When the moderator announced that it was going to be 90 minutes my spirit quickened. I couldn't take more than 90 minutes for any debate involving this current administration.
This debate let the world know that Kamala Harris is a beast (partly because she's Jamaican) and someone to contend with. Mike Pence did a good job not answering the questions that the moderator gave him so overall there were no surprises until the second half of the 90 minutes.
Close to the end of the debate something of the opposite of what happened to Bernie in 2016 transpired. A fly landed on the head of Mike Pence and stayed for 2 whole minutes.
And that's when I knew. The real winner of the debate was THE FLY. And the internet agreed.
The fly hasn't had this much press since Jeff Goldblum played one on screen.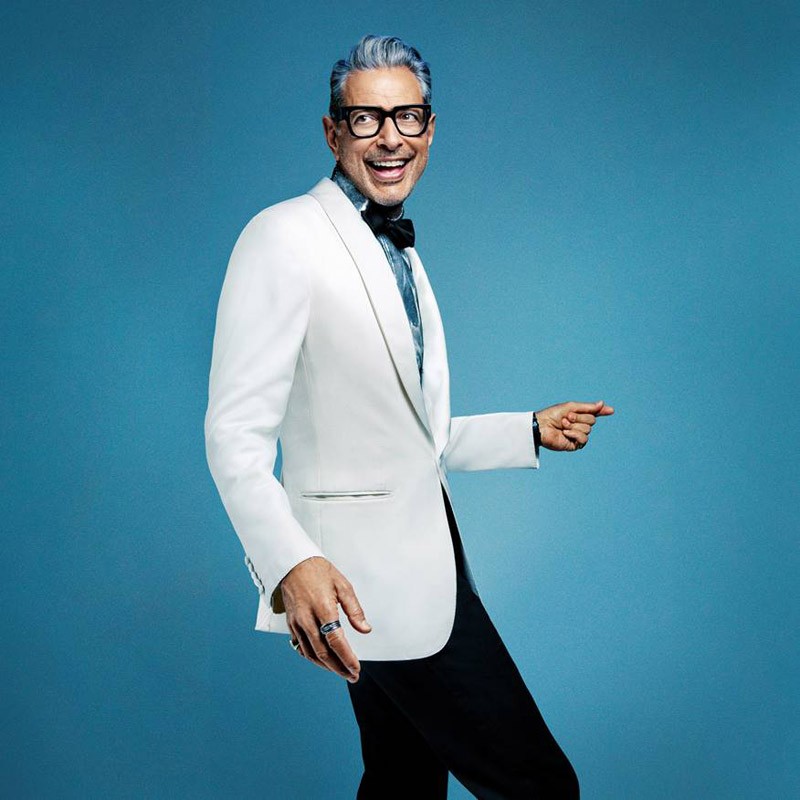 Anyways, we know, there are only four good reasons why flies are attracted to you and none of them are good.
A. You're Beelzebub the Lord of Flies
B. You're Feces
C. You're garbage
D. You're dead
E. All of the above. You're Beelzebub, you're full of shit, you spew garbage and are dead on the inside because you want to take away people's rights. Of course, This is all speculation. It could be any of the answers. Be open because it's 2020, and we cannot rule out any of it when it comes to the Trump/Pence administration.
Since Social Media lost their minds last night with The Fly. Here are some of the best memes I saw. You're welcome.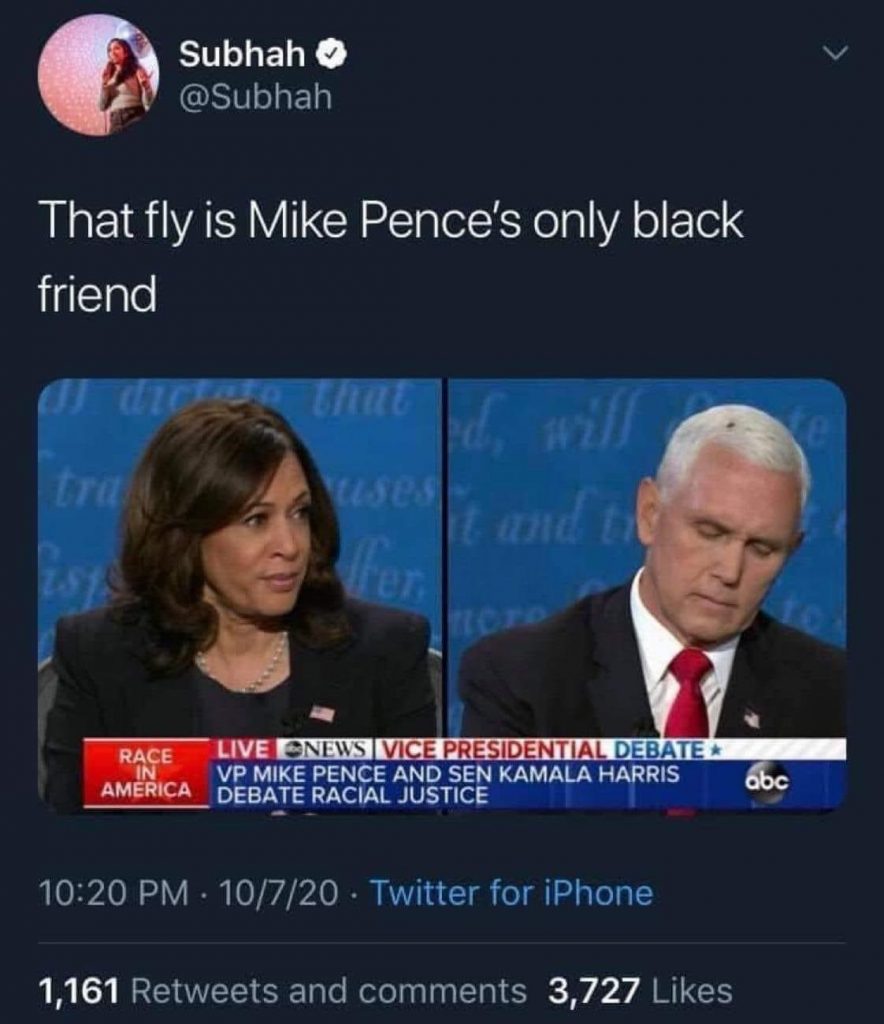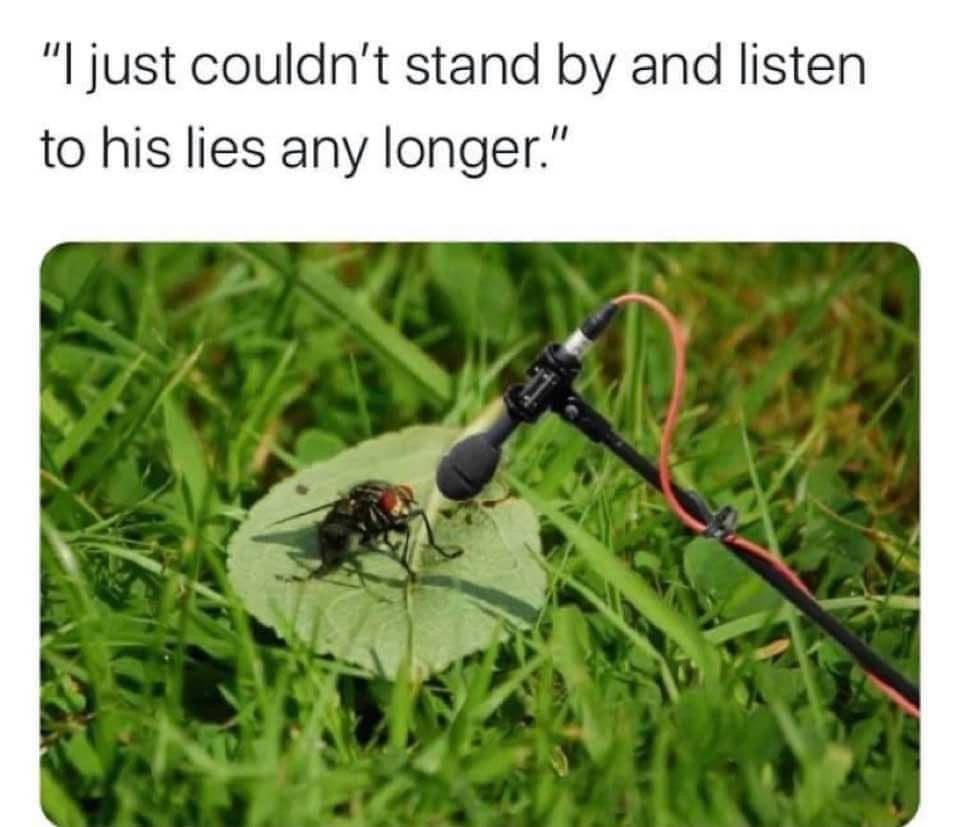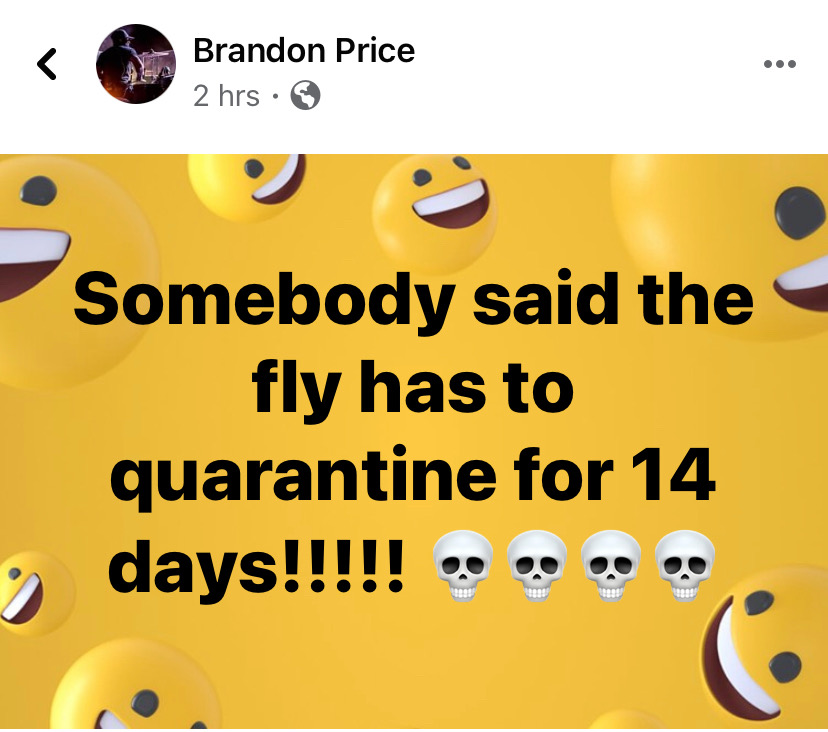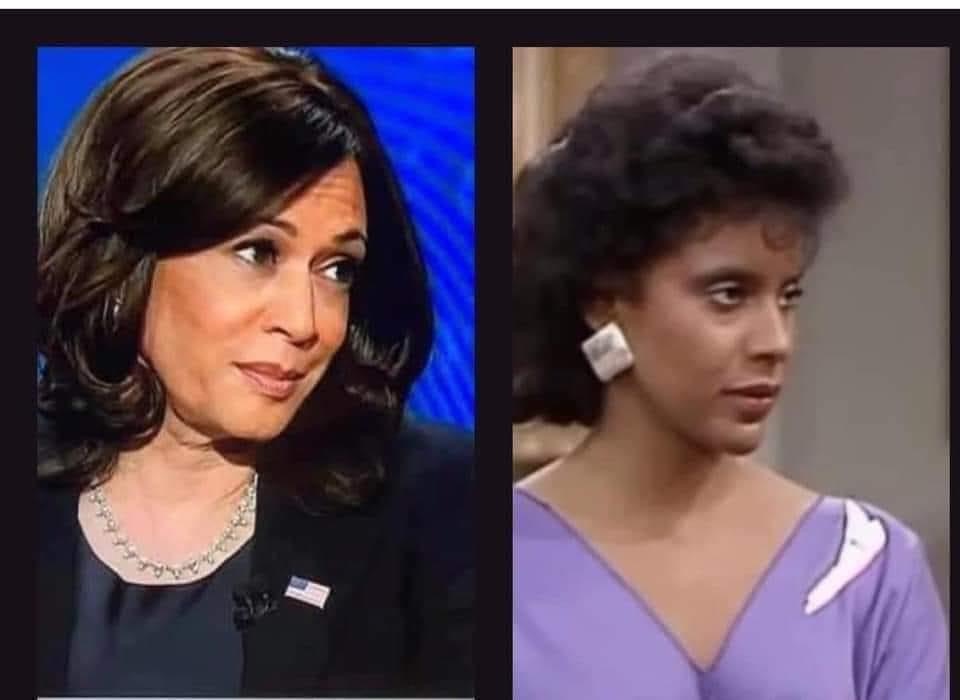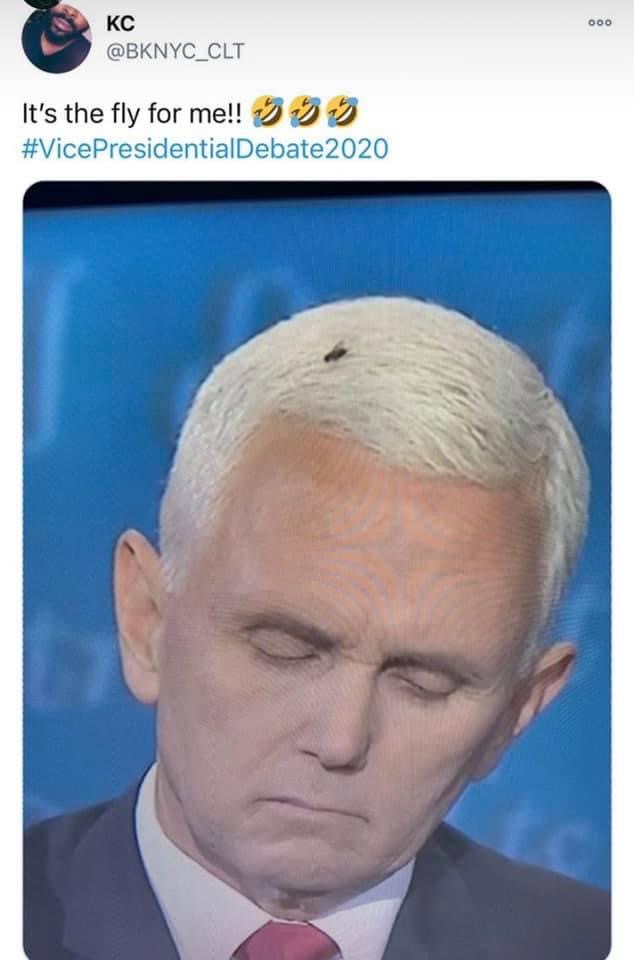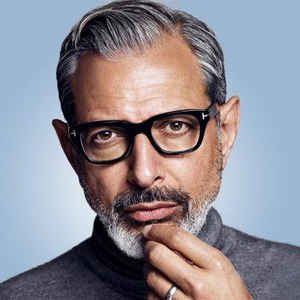 I can't believe a fly brought some sanity into these crazy times. But, I'll take it. Did the fly bring you as much joy as it brought me?