The Intruder: Definitely fiction cause this wouldn't happen to black folks in real life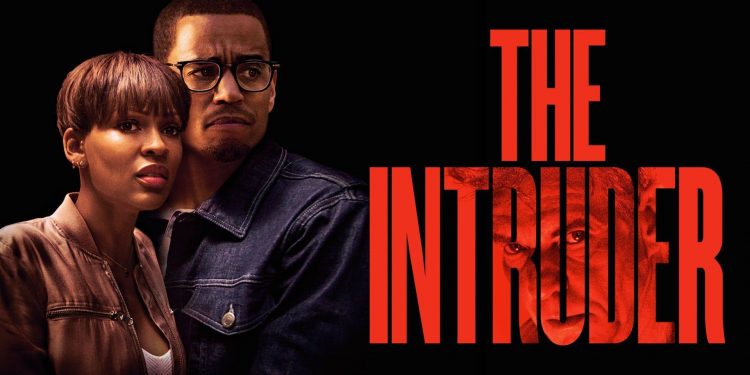 In December,  I decided to actually watch some movies from my STARZ subscription. I only subscribe to STARZ  because of the show Power. (I need my Ghost fix. It is what it is.)  So while Power was on hiatus, I decided to watch  "The Intruder"  starring Michael Ealy, Meagan Good, and Dennis Quaid.
I'm not going to spoil it for you (Even though you should have seent it already but nevermind). What I will talk about is the parts of the story you can gather from the previews or trailers.
The storyline is about a young black couple (Michael Ealy and Meagan Good) looking to start a life and a family outside of the city. They find the perfect house and the previous owner (Dennis Quaid) becomes too involved in their lives and their space after selling them the house. This former house owner is hella intrusive (hence the title of the film). He continually popped up at their house mowing the lawn, bringing flowers, etc. Nah Broseph.
Let me tell you why it's unrealistic. BLACK PEOPLE DON'T LIKE PEOPLE STOPPING BY UNEXPECTEDLY AND WITHOUT CALLING. We would put a stop to it immediately.  We are usually at home with no pants, no bra, and our hair looking all kinds of way cause we are at home. Black people will hear you knocking on the door, calling your phone and will ignore the hell of you. No matter who you are…
I don't care if it's Dennis Quaid and his geriatric fineness and charm. After the keys are turned over, I'm the one paying the Mortgage, Home Insurance, P & I, Property Taxes and the maintenance so you can't just pop up for anything? The audacity.
The movie was longer than it should have been if it was real life.
P.S. I guess I didn't get a break from Power because Tommy (Joseph Sikora) played the cynical best friend of Michael Ealy. By the way, he was even Tommyish in this role. True Power fans know what I'm talking about.